PROGRAM DETAILS
Live Music Now! in Chicago was inspired by a similar program created in Great Britain by Yehudi Menuhin (who served as a consultant for the IMF Chicago program). It brings the experience and joy of live performances to Chicago Public School students through:
YOUNG PEOPLE'S CONCERTS
Presented monthly for CPS grades K-6
IN-SCHOOL DEMO/RECITALS (unavailable)
Arranged upon request of principals or teachers
Given the CoVid-19 pandemic, Live Music Now! 2021-22 is remaining online. We are working with the 
Streamable Learning
platform to present free monthly Young People's concerts to students in Chicago and across the country. If you are a principal, teacher or art liaison and want to attend please contact us
here
.
UPCOMING LIVE MUSIC NOW! Young People's Concerts
December 17, 2021  10:30am
KAIA STRING QUARTET
KAIA is a Chicago-based string quartet that specializes in exploring and sharing the rich and diverse body of music from Latin America. The string quartet will present "A Trip Around the World," focused on exploring music from many different countries. A wide variety of styles and functions will be discussed as well as instrumentation, composers, and folk traditions. This interactive presentation will include images of flags, composers, and cultural images in addition to ways to move in the classroom!
January 21, 2022, 10:30 am
SURABHI & GUITARRAS DE ESPAÑA
Members of Las Guitarras de España and the Surabhi Ensemble will present music from the "Andalusian Trail" featuring elements of Indian, Arabic and Spanish flamenco music and dance. The artists will also discuss the diverse history of Andalusia, Spain and take questions about the music, culture and history of this area.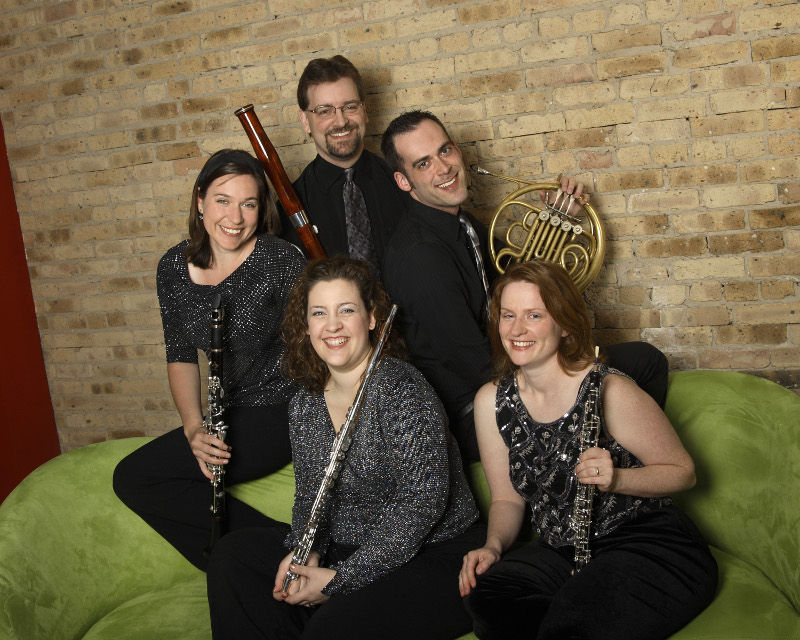 February 18, 2022, 10:30 am
QUINTET ATTACCA
Quintet Idol brings the instruments of the wind quintet to school-age children and brings them to life! Each instrument will perform a selection that features its most interesting qualities. The music featured includes Libertango (flute), Klezmer Music (clarinet), Tombeau de Couperin (oboe), Maslanka's Quintet no. 3 (horn), and Sorcerer's Apprentice (bassoon). The program will introduce students to the basics and the highlights of each instrument so they are ready to pick their favorite at the Quintet Idol competition!
March 18, 2022, 10:30 am
AXIOM BRASS QUINTET
Let's Make Music is a multicultural, educational music program designed to expose students to the fascinating and diverse world of classical music. This concert is an exciting journey around the world, exploring different cultures through music. During the concert, Axiom will perform musical selections from England, USA, Argentina, France, and more. These compositions are carefully chosen to introduce students to different styles and elements of music, and every composition is paired with entertaining information about the composer, the style of the piece,​ ​and the unique characteristics of each brass instrument.
April 22, 2022, 10:30 am
THE SHORE ENSEMBLE
The Shore Ensemble amazes students with what the human voice can do. Join these voices, along with an amazing pianist,  as they present a broad array of classical music by composers from around the world, and will include selections from standard operas and musical theater. On this interactive and fun journey, listen to selections from different operas that exemplify arias, and ensembles and  include some of the most famous arias from the world of opera. The dynamic quartet will also introduce students to the theatrical aspects of vocal performance and will discuss vocal technique, musical terms that are unique to opera and classical music. There will also be a question and answer session at the end of the performance so that students can share their thoughts about the concert.
May 20, 2022, 10:30 am
BALLET CHICAGO / MERIT MUSIC
Ballet Chicago teams up with the Merit School of Music to bring to the stage exciting world premieres by rising young DanceVision choreographers, performed live by Ballet Chicago Studio Company dancers and members of the Merit School of Music. Also on the program are excerpts from Ballet Chicago's magnificent "Nutcracker" and the ever popular audience participation "mini lesson "in Ballet.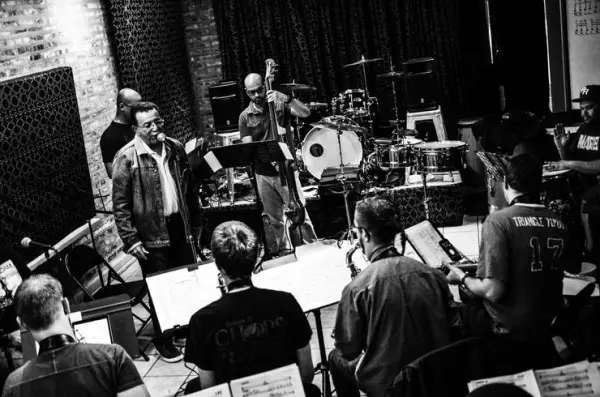 June 3, 2022, 10:30 am
LATIN JAZZ ENSEMBLE
A Musical Journey through the Caribbean "El Caribe". Nathan's Quintet is made up of seasoned musicians in the Latin style. They will take you on a historical journey through the Caribbean performing rhythms brought from West Africa to the islands of Cuba, Dominican Republic, and Puerto Rico; performing rhythms such as Salsa, Bomba, Plena, Merengue, Chachachá, and Bachata.